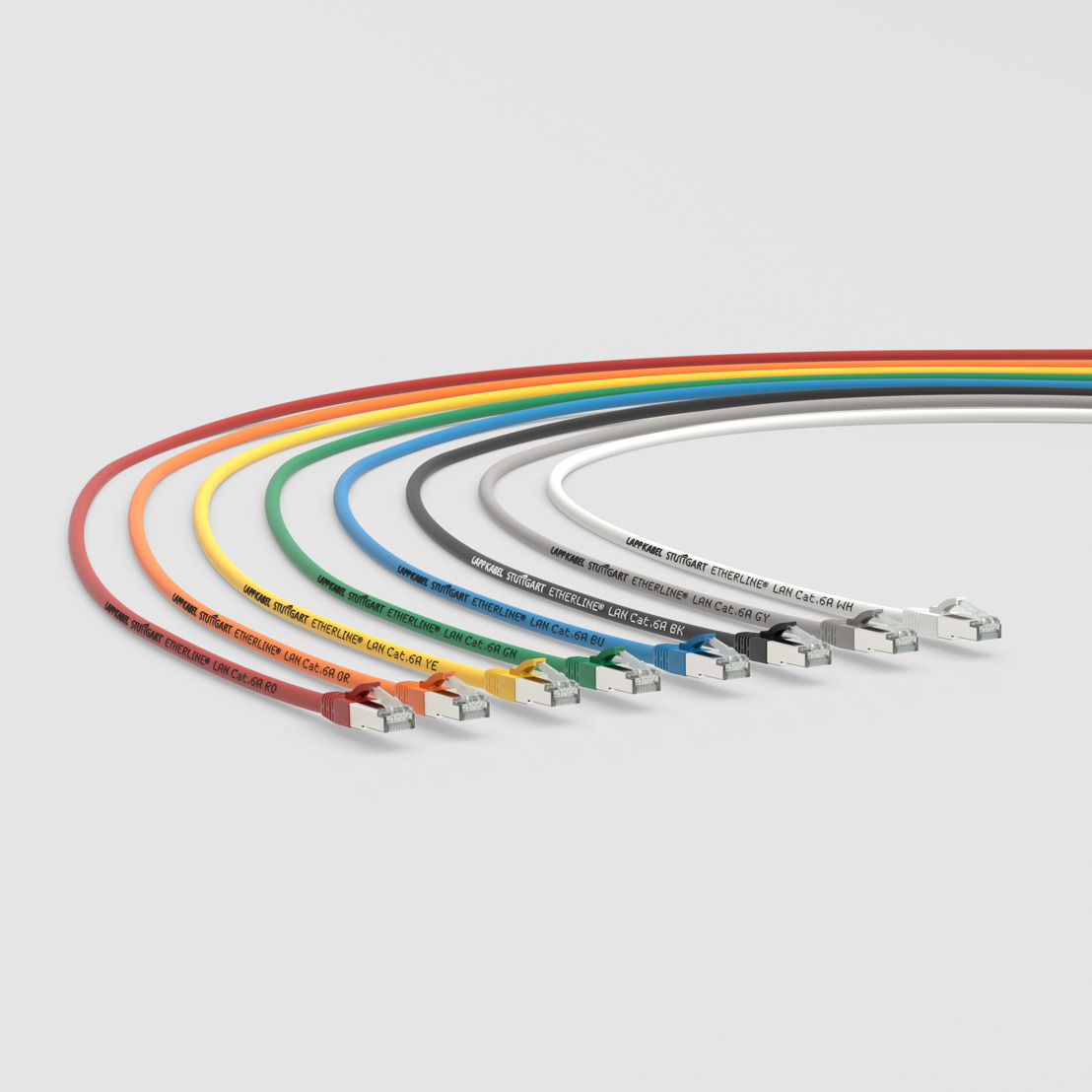 Patchcords with UL certification
ETHERLINE® LAN Cat. 6A: New pre-assembled data cables from LAPP
Stuttgart, 30th October 2020
Pre-assembled data cables known as patchcords are vital components in network technology. But they usually do not have to satisfy any industrial requirements. The new patchcords from LAPP, on the other hand, are more versatile and suitable for international use. They enable users to reduce their number of parts in storage, thus simplifying logistics.
Thanks to the double shielding of a foil screen and copper braiding, the ETHERLINE® LAN Cat.6A patchcords can be used not only in offices but also in industrial control cabinets with low electromagnetic load. Furthermore, all patchcord types have the internationally recognised safety certification of the Underwriters Laboratories (UL), making them suitable for machines in the USA and Canada.
Further advantages of patchcords from LAPP:
Faster installation due to the pre-assembled connecting cable on both sides

No potential for faults through in-house assembly

Slim RJ45 connector enables use in devices with a high port density

Compliance with special fire protection requirements thanks to the halogen-free LSZH outer sheath

Suitable for Ethernet applications up to 10GBase-T
Benjamin Kraus from Industrial Communication Product Management at LAPP said: "All components - from the patchcord to the network socket - must be perfectly coordinated to ensure smooth industrial communication. Thanks to our years of experience with piece goods and our extensive product portfolio, we can provide our customers with expert advice and suitable solutions, all in the quality they expect from LAPP."
Information on LAPP's new products is also available at SPS Connect, the virtual platform of the international SPS trade fair.
For more information, please visit
https://www.lappkabel.com/press/latest-press-releases.html