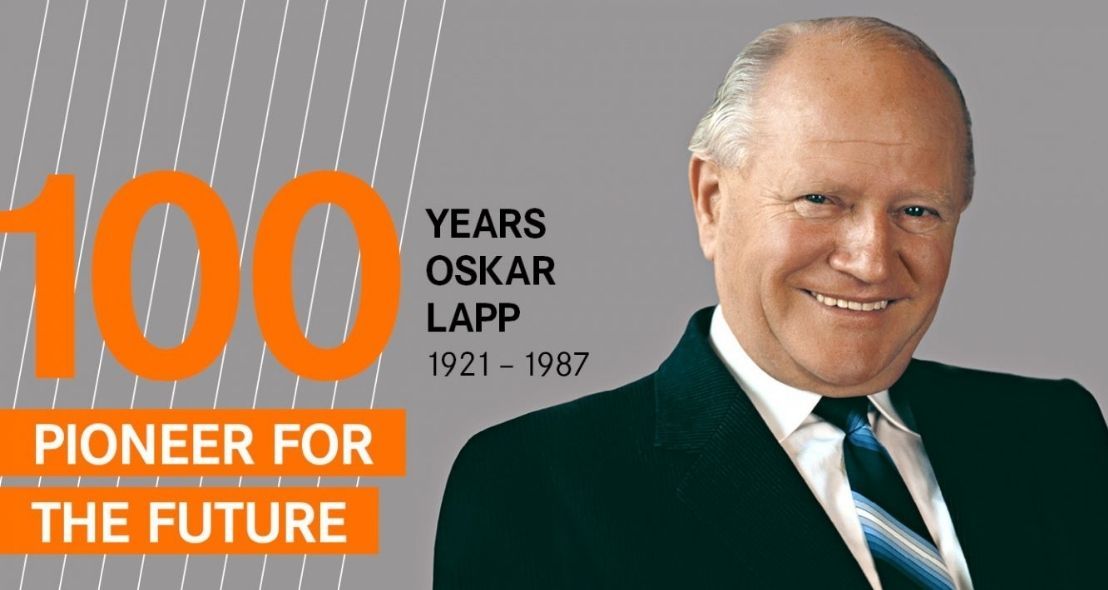 JJ-LAPP celebrates 100 Years of Oskar Lapp
The late visionary leader, pioneered many inventions that shaped the connectivity industry and set the foundation for the joint venture and its growth trajectory
Singapore, 20 March 2021: JJ-LAPP, the cable technology joint venture of diversified industrial conglomerate, Jebsen and Jessen Group, and LAPP Holding Asia, commemorates the 100th anniversary of the late LAPP Group founder Oskar Lapp's birthday, introducing new product solutions and expansions in the region amid a year of strong growth for the company.
Oskar Lapp was an inventor and passionate entrepreneur who, together with his wife Ursula Ida Lapp, created a company with a global reputation. The LAPP Group founder would have turned 100 on 20 March 2021. His family and employees across the world honoured the great entrepreneurial personality by laying a wreath at the old cemetery in Stuttgart-Vaihingen and by holding various commemorative events.
"Our father is still a major role model today. The LAPP company would not exist without Oskar Lapp. We continue his life's work with the deepest gratitude. The fact that the third generation has now taken over the running of LAPP would definitely make him very proud", says Andreas Lapp, Chairman of the Board of LAPP Holding AG.
Oskar Lapp's inventions, such as the world's first industrially manufactured and flexible power and control cable, ÖLFLEX®, have shaped connection technology worldwide to this day. In South East Asia, through the JJ-LAPP joint venture, the ÖLFLEX® brand of cables pioneered by Oskar Lapp is well-known especially for its contributions and usage in various industries across the region including renewable energy, automotive, food & beverage, building and construction, paper production and more. The company is also shifting and supporting green energy production by supplying ÖLFLEX® cables to solar farms and rooftops across ASEAN.
Even during a tumultuous year where the COVID-19 pandemic led businesses to revisit and adjust many of the ways they work, JJ-LAPP – a leading cable and connectivity solutions provider in ASEAN, with a focus on building automation, industrial automation, renewable energy, original equipment manufacturer (OEM), transportation, and automotive – spearheaded a series of new initiatives that advanced its growth strategy in the region.
With the boom of e-commerce worldwide, JJ-LAPP, in September last year, expanded into the online and digital world with the launch of its 24-hour e-shop that allows customers to shop for their cable solutions instantly from anywhere and at any time. The introduction of the e-shop offers clients a multichannel approach to sales that focuses on providing a seamless customer experience, whether the client is shopping online from a mobile device, a laptop or in a brick-and-mortar store.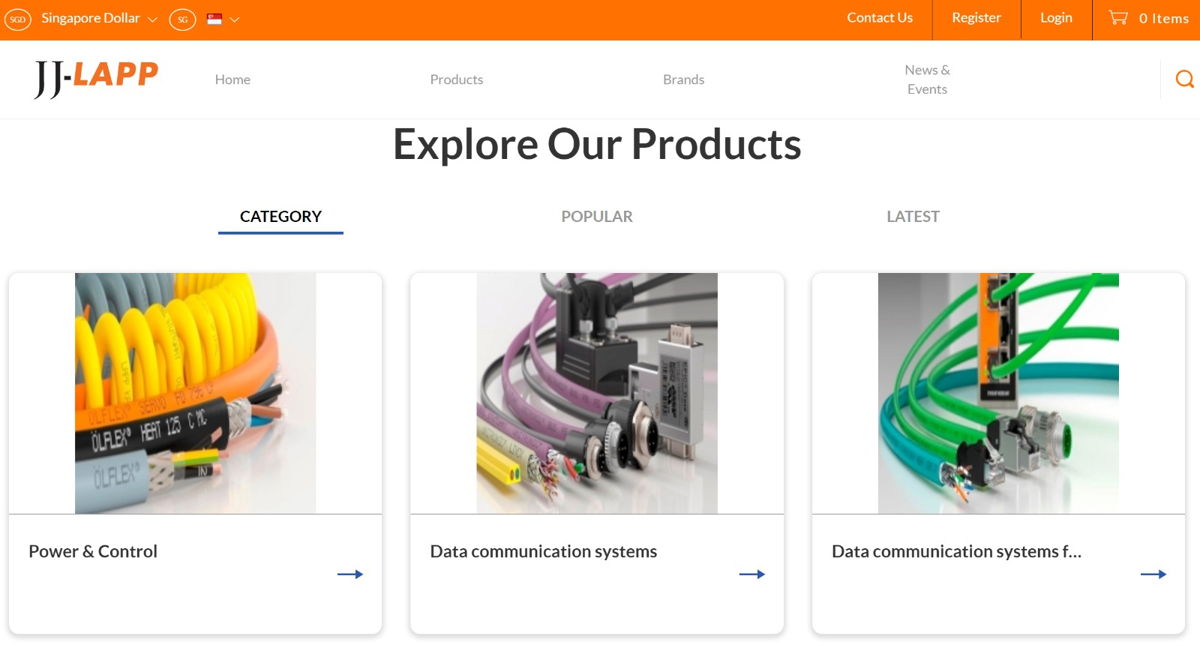 The connectivity solutions provider has also been expanding its business and physical presence, opening new offices around the region. To meet a growing demand for cable and connectivity solutions in the Philippines, the company's recent expansion included the opening of new offices in Cebu and Davao, Philippines that offer its cable solutions locally for even faster and easier access to the local market.
The company has also grown and evolved from a distributor of products to ASEAN's leading cable and connectivity solutions provider. Most recently, they relocated and upgraded their factory to Tangerang, Banten in Indonesia where they employ over 150 people across more than 1,500 production lines, and invested in new machines and a better layout that has led to meaningful gains in output and efficiency. On top of distributing LAPP's products, JJ-LAPP's portfolio now includes the production of a range of LAPP cables such as control cables, single core and fire resistant cables.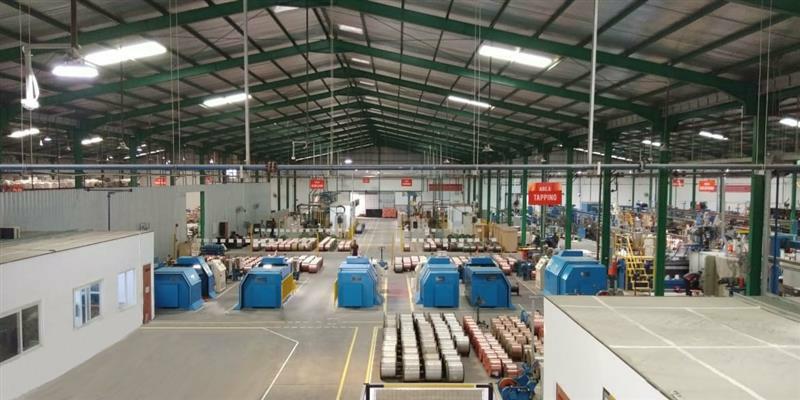 "By localising German innovation and producing LAPP's products locally in the new manufacturing and warehouse facility, our company is able to reduce transportation costs and order lead time to serve the increasing demand across South East Asia," says Mike Winzerling, CEO of JJ-LAPP.
"Over more than 40 years, our partnership with LAPP Group has grown from strength to strength. Since then, the business has grown from a small trading outfit with less than 40 employees to a fully-fledged cable and connectivity solutions provider operating across South East Asia and generating close to S$100 million in business volume. This is testament of the results we can achieve when we work together. We are proud to offer not only high-quality production, but also technological skills and value-added solutions and services to a rising customer base in South East Asia," continues Mr Winzerling.
More information about Oskar Lapp's life and work can be found in the addendum attached or check out this link.
---
About LAPP
Headquartered in Stuttgart, Germany, LAPP is a leading supplier of integrated solutions and branded products in the field of cable and connection technology. The company's portfolio includes standard and highly flexible cables, industrial connectors and cable entry systems, customized system solutions, automation technology and robotics solutions for the intelligent factory of the future, as well as technical accessories. LAPP's core market is in the industrial machinery and plant engineering sector. Other key markets are in the food industry as well as the energy and the mobility sector.
LAPP has remained in continuous family ownership since it was founded in 1959. In the 2019/20 business year, it generated consolidated revenue of 1,128 million euros. LAPP (including also non-consolidated entities) currently employs approximately 4,575 people across the world, has 20 production sites and around 43 sales companies. It also works in cooperation with around 100 foreign representatives.
About JJ-LAPP
JJ-Lapp was founded as a joint venture between Jebsen & Jessen Pte Ltd and Lapp Holding Asia Pte Ltd, a subsidiary of Lapp Group in Germany, to become the leading cable and connectivity solutions provider in ASEAN. We bring value to our customers by localising German innovation, manufacturing our high-quality products in Indonesia, and complementing this with a suite of products sourced from world-renowned brands. This enables us to provide a wide range of solutions that maximises return on investment for our customers.
Located in seven countries across ASEAN, our team is committed to building trust-based partnerships with our customers and helping them achieve the business success they desire. We are proud to have served the Building Automation, Industrial Automation, Renewable Energy, Original Equipment Manufacturer, Transportation, and Automotive sectors with cable and connectivity solutions since 1980.
For more information, visit https://www.jj-lapp.com/