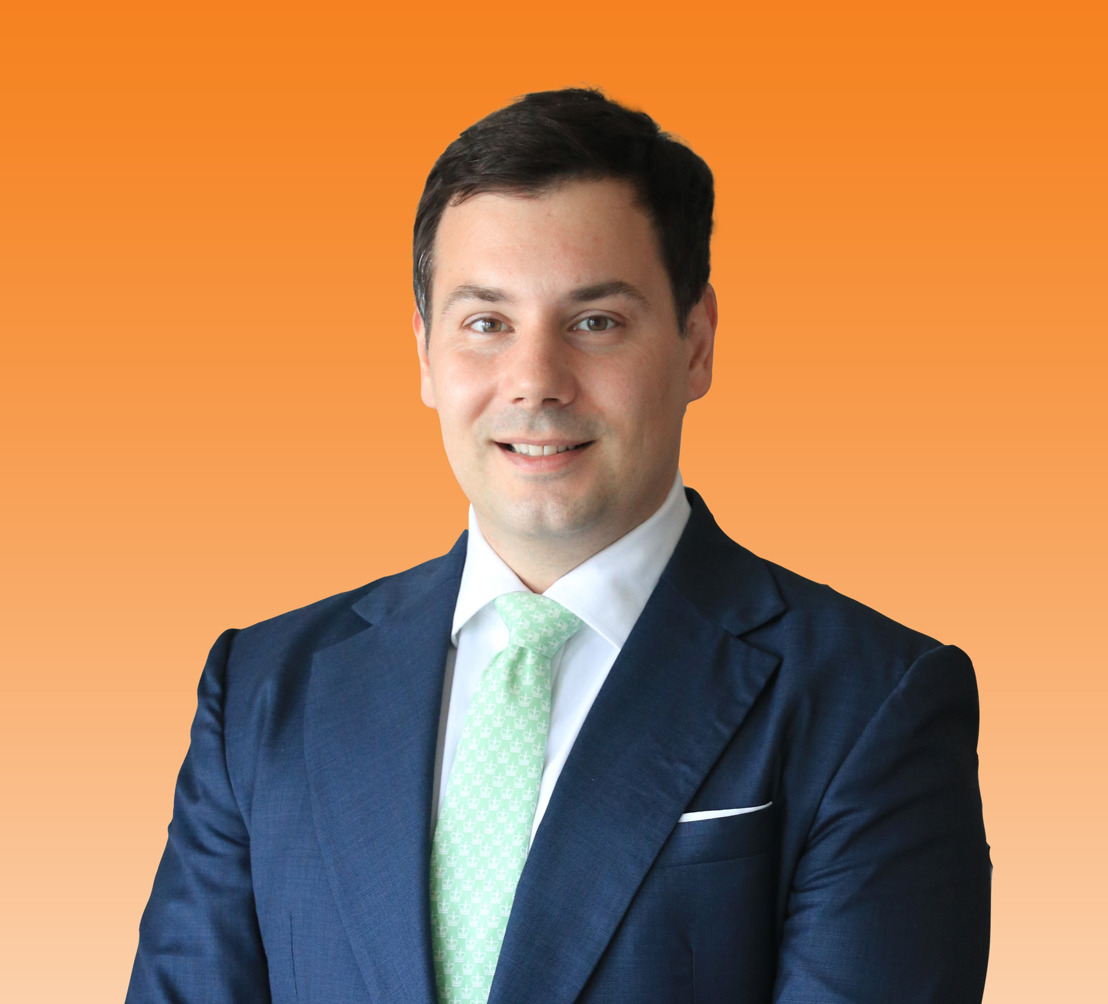 JJ-LAPP Appoints New Chief Executive Officer
December 2021 – I am delighted to announce the appointment of Marc von Grabowski as JJ-LAPP's new CEO, effective 1st January 2022.
Marc is a highly experienced, successful, and well-regarded business leader who has already spent 12 years in various capacities in the Jebsen & Jessen Group. He is currently serving in two roles; as Chief Strategy Officer for the Group, he was the key architect of our Advance & Build Strategy and has supported different Regional Business Units in crafting their individual strategies; and as Regional Director for the Turf & Irrigation Division of Jebsen & Jessen Technology, Marc spent the last year driving the business back onto a path of sustainably profitable growth.
Prior to that, Marc was President of MHE-Demag in the Philippines (MDP), having risen through the ranks from Product Manager for building access solutions and various other roles. In his five years as President, he led MDP through a remarkable period of continuous top-line and bottom-line growth. Marc has business degrees from the University of Asia and the Pacific in the Philippines and Columbia Business School in the US. He and his wife Elaine have two young children, a daughter Lilien and a son, William.
The combination of his experience, culture and drive makes him an ideal fit for JJ-LAPP for the next stages of growth.
Please join me in welcoming Marc to JJ-LAPP and wishing him the greatest success in this new role.
Best Regards
J. Heinrich Jessen
Chairman, Jebsen & Jessen Group
About JJ-LAPP
JJ-LAPP was founded as a joint venture between Jebsen & Jessen Pte Ltd and Lapp Holding Asia Pte Ltd, a subsidiary of Lapp Group in Germany, to become the leading cable and connectivity solutions provider in ASEAN. We bring value to our customers by localising German innovation, manufacturing our high-quality products in Indonesia, and complementing this with a suite of products sourced from world-renowned brands. This enables us to provide a wide range of solutions that maximises return on investment for our customers.
Serving across the ASEAN, our team is committed to building trust-based partnerships with our customers and helping them achieve the business success they desire. We are proud to have served the Building Automation, Industrial Automation, Renewable Energy, Original Equipment Manufacturer, Transportation, and Automotive sectors with cable and connectivity solutions since 1980.
For more information, visit https://www.jj-lapp.com/
About Jebsen & Jessen Group
We are an ASEAN focused industrial conglomerate. Since 1963, we have worked in partnerships with industrial global market leaders to transform possibilities into opportunity. Our business spans manufacturing, engineering, and distribution activities.
We have five core business units: Cable Technology, Ingredients, Life Sciences, Packaging and Technology. Through our network of companies spanning 31 locations, including 10 manufacturing facilities in China, Indonesia, Malaysia, Myanmar, Philippines, Singapore, Thailand and Vietnam, our 3,000 people work as one to develop meaningful products and services for the 20,000 customers we serve. As the first industrial company in South East Asia to achieve 100% carbon neutrality in 2011, we are committed to creating sustainable businesses to minimise environmental impact.
For more information, visit http://www.jjsea.com
About LAPP
Headquartered in Stuttgart, Germany, LAPP is a leading supplier of integrated solutions and branded products in the field of cable and connection technology. The company's portfolio includes standard and highly flexible cables, industrial connectors and cable entry systems, customized system solutions, automation technology and robotics solutions for the intelligent factory of the future, as well as technical accessories. LAPP's core market is in the industrial machinery and plant engineering sector. Other key markets are in the food industry as well as the energy and the mobility sector.
LAPP has remained in continuous family ownership since it was founded in 1959. In the 2019/20 business year, it generated consolidated revenue of 1,128 million euros. LAPP (including also non-consolidated entities) currently employs approximately 4,575 people across the world, has 20 production sites and around 43 sales companies. It also works in cooperation with around 100 foreign representatives.
For more information, visit https://www.lappkabel.de/