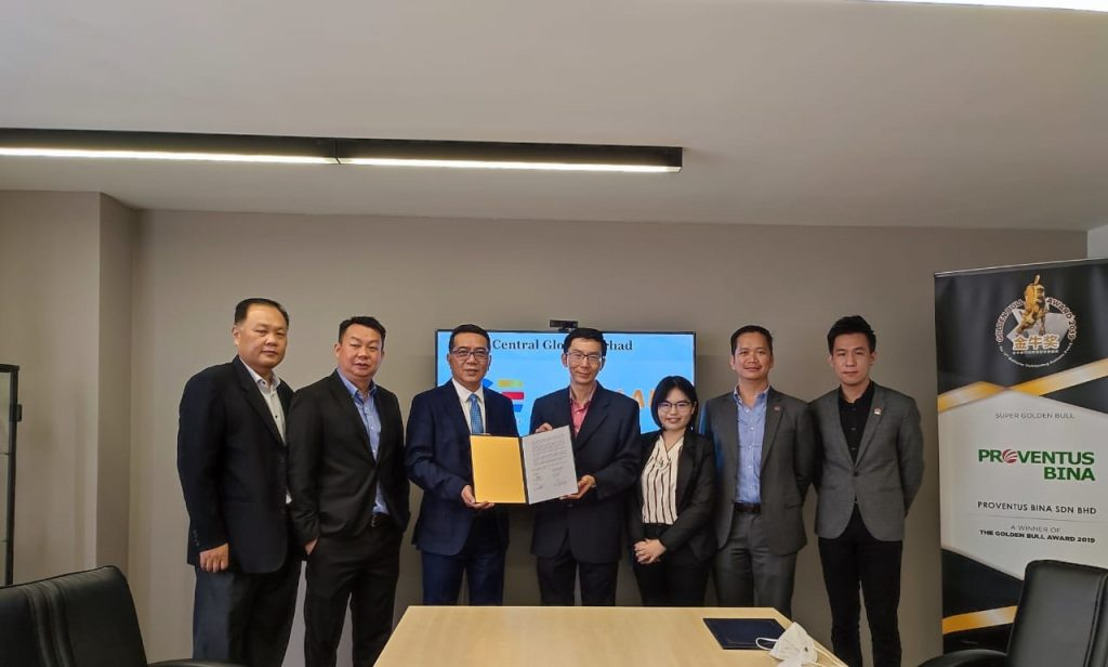 Central Global Ventures into Renewable with JJ-LAPP
Kuala Lumpur, 29 April 2022 – The wholly-owned subsidiary of the Group, Central Global Energy (CGE) had entered into a Memorandum of Understanding with JJ-LAPP to formalise a partnership to venture into the renewable energy industry.
Both parties will work together under the said MoU, on renewable solar photovoltaic (PV) projects and renewable solar hybrid projects, within 12 months from the date of the MoU.
CGE is primarily involved in the operation of general facilities that produce electric energy and construction of power plants.
Meanwhile, JJ-LAPP is owned by JJ-LAPP Cable (S) Pte Ltd, was founded as a joint venture between Jebsen & Jessen Pte Ltd and LAPP Holding Asia Pte Ltd, a subsidiary of the LAPP Group in Germany, which is a leading supplier of integrated wire, cabling, and connector products and solutions.
JJ-LAPP is located in seven countries across ASEAN with customers from the Building Automation, Industrial Automation, Renewable Energy, Original Equipment Manufacturer, Transportation, and Automotive sectors.